About Debonair Mens | Eye Rehab Repair Cream
Are you looking tired every day? It all starts with - a good nights sleep of course, but it goes further than that.
The skin around your eyes is very thin. Whenever something is "off" they are the first place it shows. We want to tighten your blood vessels, improve microcirculation, reduce the formation of red blood cells and alleviate the all to common swelling. We can do that with the following ingredients:
Caffeine - constrict blood vessels and reduce dark circles.
Ruscus aculeatus root extract - fades dark circles, shrinks pores.
Chenopodium quinoa seed extract - emollient, antiaging.
Squalane - highly emollient antioxidant.
Hyaluronic acid - hydrating. Holds 1000x its weight in water!
Men, eye care should "traditionally" start when you are in your 20's, but no matter what ... ahem, age you are now, it should be something you use every day. Two times per day actually. Immediately after washing. You are washing 2x per day, right?
We know this sounds "un-manly", but you really need to be gentle to your eye area. To apply cream to your eyes, just "gently tap" it everywhere from below your tear duct all the way to the start of your eyebrow. *And your mom was right: Rubbing is bad for your eyes. So tap, tap, tap.
Use your Eye Rehab every single day. Morning and evening.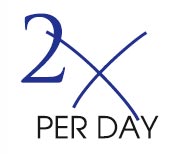 No excuses.
Don't forget the rest of your face! Combine this with our perfectly gritty POLISHED scrub to show off your healthy skin.
DIRECTIONS: Apply (tappity tap tap) to orbital eye area 2x per day.
INGREDIENTS: Purified water (aqua), Paraffinum liquidum, Cetearyl alcohol, Cyclopentasiloxane, Dimethicone, Caprylic/Capric triglyceride, Isopropyl myristate, Carnitine, Caffeine, Ruscus aculeatus root extract, Butylene glycol, Chenopodium quinoa seed extract, Squalane, Hyaluronic acid, Polysorbate 60, Phenoxyethanol, Ethylhexylglycerine.
12 month shelf life after opening.