About Debonair Mens | Fresh Shave Shaving Lather
Sure, we know that a straight blade in a professional's hands is the best!
Realistically though, you will be the one shaving 98% of the time. This actually adds up to about 3000 hours of your life, so we wanted to give you a tool-of-the-trade, to use on those some 25,000 hairs!
Our super thick shaving lather calms the skin and moisturizes for a close, smooth shave. Here is where the magic comes from:
Jojoba seed oil
Avocado oil
Apricot kernel oil
Cocoa seed butter
Shea butter
Peppermint - Calendula - Chamomile.
D*MN - that smells amazing!
Here are some tips to getting a close shave *from the barber experts.
1. Prepare the skin: start with a clean face. *After a shower is a great time or warm beard with a hot towel.
2. Massage in a thick, hydrating shaving cream so the hair pushes up. *Really work it in to form an emulsion.
3. Start with a sharp razor and use gentle strokes. *Don't push at the skin. Shave (first time) in the direction of your hair growth. Shave (***second time***) in the opposite direction for a smooth finish.
4. Rinse with cool water and pat dry. Reach for a cooling tonic or calming moisturizer.
***Are you prone to shave bumps?*** Only shave with the hair growth (or use electric razor only). You won't get as close a shave, but you will avoid bumps. And hey.. the 5 o'clock shadow is in.
When you can't get a professional shave, Fresh Shave will give you stellar, at-home results!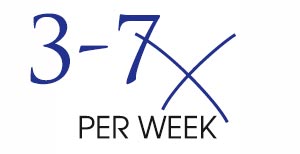 Use it all the time!
Don't forget your weekly scrub! Combine this with our perfectly gritty POLISHED scrub to show off your healthy skin. If you are rocking a beard too, check out our Beard Grooming product line.
DIRECTIONS: Wet skin thoroughly with warm water. Work the shaving lather into the skin to desired consistency. Shave, rinsing razor inbetween each stroke, and rinse away with cool water. Follow with Too Cool After Shave Cooling Tonic.
INGREDIENTS: Water, Glycerin, Stearic acid, Myristic acid, Potassium hydroxide, Sodium methyl cocoyl taurate, Glyceryl stearate, Phenoxyethanol, Ethylhexylglycerin, Simmondsia chinensis (jojoba) seed oil, Persea gratissima (avocodo) oil, Prunus armeniaca (apricot) kernel oil, Fragrance, Sodium hydroxide, Theobroma cacao (cocoa) seed butter, Butyrospermum parkii (shea) butter, Mentha piperita (peppermint) oil, Chamomilla recutita (matricaria) flower extract, Calendula officinalis flower extract, disodium EDTA.
12 month shelf life after opening.