About Debonair Mens | Too Cool After Shave Cooling Tonic
After that top-notch shave, we need to cool and tighten the pores with an astringent.
This tonic is witch hazel based - for your sensitive skin. Botanicals will calm, clarify and soothe your skin after shaving while preventing any infections.
Infections? Why from your razor of course. Most men don't just use a razor 1x and toss it. They use it over and over. Well, germs can hide in there, so one little nick and ... you are at risk. Instead of wasting money and using a new razor every single time you shave, try Too Cool After Shave Cooling Tonic. Simple for everyday use.
Balance pH and soothe any irritations (cuts, nicks, ...) with a little splash of:
Witch hazel
Castor oil
Menthol
Aloe leaf
Eucalyptus

Tasmanian blue gum oil

Barley extract - proteins, vitamins and healing.
Yes, this smells amazing guys!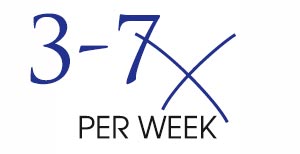 Use it all the time!
Don't forget to follow your Cooling Tonic with one of our Rise & Grind Daily Face Creams. You don't want to be dry. Your skin needs moisture after shaving. Pick one based on your skin type (dry, normal, or oily). Combine this with our perfectly gritty POLISHED scrub to show off your healthy skin. If you are rocking a beard too, check out our Beard Grooming product line.
DIRECTIONS: To soothe and tone, apply to clean, dry skin after shaving or as needed for a fresh feel. Great for all skin types *except exceptionally dry.
INGREDIENTS: Water, Glycerin, Hamamelis virginiana (witch hazel) water, Dehydroacetic acid, Benzyl alcohol, Xylityglucoside, Anhydroxylitol, Xylitol hydrosoluble, Phenoxyethanol, Ethylhexylglycerin, PPG -26 - buteth - 26, PEG-40, Hydrogenated castor oil, Menthyl lactate, Aloe barbadensis leaf juice, Cellulose gum, Xanthan gum, Fragrance, Eucalyptus globulus leaf oil, Hordeum vulgare seed extract.
12 month shelf life after opening.