When you join Platinum's Vip Club you get 20% off every purchase, $10 off shipping, and extra samples every time you order. If you love Amazon Prime, you'll love being a VIP.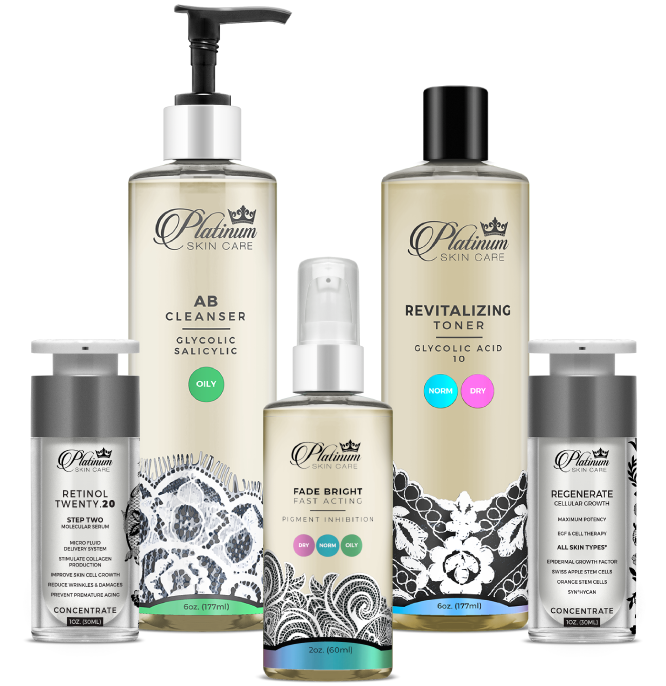 When you join Platinum's Vip Club you get 20% off every purchase, $10 off shipping, and extra samples every time you order. If you love Amazon Prime, you'll love being a VIP.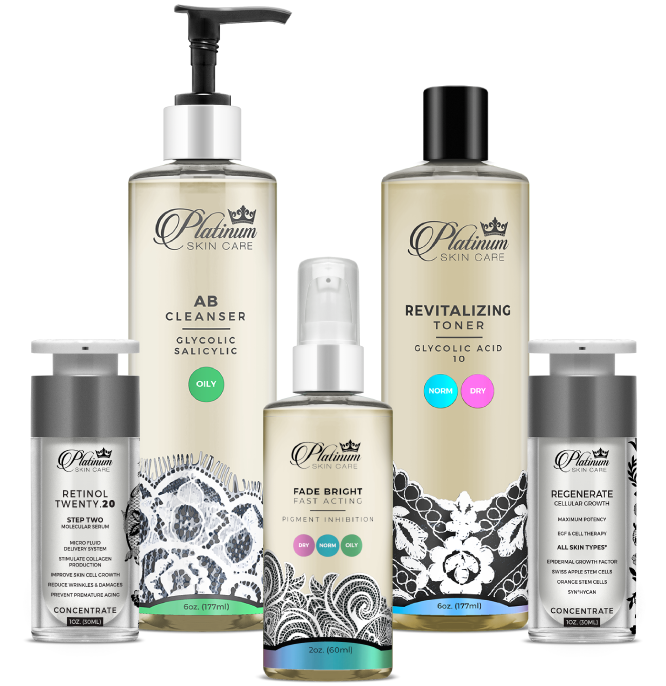 The Platinum VIP Club is a yearly subscription membership that gives members the Best Prices every day of the year, Two Premium Free Samples with every order and Free Shipping ($10 off all published rates ... but you can upgrade to a paid option) on all professional Platinum Skin Care products!
As a member of the Platinum VIP Club you will also receive Loyalty Points that can be turned in for Store Credits. With these points you will end up saving an Extra 5% on all of your orders.
**VIP is a standalone discount and can not be combined with coupon codes. Your savings will ALWAYS be bigger than regular customers (even with a coupon code). *With your free samples, free shipping and discounts, you will save your annual fee on your 1st order!
OUR EXCLUSIVE SAVINGS CLUB

The platinum VIP club

annual subscription fee is $65

and automatically renews.



After you purchase your membership

your account will be instantly

upgraded

.


*If you already shop with us - make sure that you use the same email address that we have on file..


As a VIP Member you will be getting the lowest price possible on our professional skin care products! A standing discount of 20% on every product.


As a VIP Member you will see different prices than regular customers do. Welcome to our Exclusive Savings Club.


*Only Glominerals are excluded as we have to keep in-line with MSRP pricing.




For only Very Important Persons!

Extra free samples.

Our highly regarded free sample program is amped-up for VIP's such as yourself.


You can choose

TWO Free Samples when you check out

as long as your order totals $25 or more.
*Purchasing a sample to get 2 free samples is excluded*


Choose from VIP only samples not available to regular customers.



SAVE $10 off all published shipping rates

in the United States.


(** free standard shipping for most of you)




International customers save $10 off all published rates. Saving on shipping will certainly help in the long run and pay for this program in as little as 6 orders.



5% Off Combination Kits.

Our bundled product packages are already discounted, but you - Special VIP Member - will be saving an additional 5% on TOP of the discounted price. Yet another great bonus for you and only you.



Earn Platinum Loyalty Points based on the value of your orders.

For every $1 you spend you will get 10 points. Let them grow and then turn them in for a Store Credit. Spend your credit just like CASH! Our loyalty point system will give you 5% back on all your purchases.

**Refer a friend and get 1000 points when they purchase from us!
*See details in our Platinum Loyalty Widget located in the bottom left corner of the screen.
Not so Fine Print:
VIP accounts are not to be shared with others outside of your immediate household. By purchasing a membership, you agree that you will not share your VIP account login with others. If it is found that other persons are using your account, VIP status will be removed and you will forfeit any refunds of your membership fees.
You also agree not to purchase multiple small orders in a row just to get free samples. There is a limit to our graciousness and you should have a normal, full sized order in which to garner extra free samples. If we see you violating this your VIP membership may be revoked.