About Debonair Mens | Cool & Clean Face Cleanser
This is a No Brainer, right? You need more than a splash of water or (no no no no...) a "bar soap" to have great skin!
You need to slough away all those dead skin cells every day. The best ingredient for a subtle daily exfoliation is acid.
What better way to embrace your smooth skin than with a 10% Glycolic acid wash every day. This is what a good cleanser is made of. POWER.
Glycolic acid
Rosehip seed oil
Sunflower seed oil
Moroccan chamomile
Grapefruit & lemon peel oils
Calendula
Seaweed
With great power comes great responsibility. Don't worry, this is a gentle, soothing and cooling wash.
Perfect for all skin types - especially for those that can get razor bumps. Exfoliation is the cure for bumps.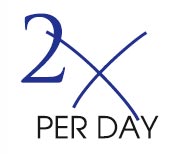 Use it all the time!
Don't forget your weekly scrub! Combine this with our perfectly gritty POLISHED scrub to show off your healthy skin. If you are rocking a beard too, check out our Beard Grooming product line.
DIRECTIONS: Wet face with warm water. Dispense cleanser into your hand and massage into your face in circular motions, working into a lather. Use caution around eye area. Rinse thoroughly with warm water. Use morning and evening. Recommended for use on all skin types, but especially those dealing with bumps or oily skin.
INGREDIENTS: Aqua (water), Glycolic acid, Sodium laureth sulfate, Glycerin, Sodium chloride, Lauryl glucoside, Cocamidopropyl betaine, Rosa rubiginosa (rosehip) seed oil, Helianthus annuus (sunflower) seed oil, Ormenis multicaulis (moroccan chamomile) oil, Citrus paradisi (grapefruit) peel oil, Citrus limon (lemon) peel oil, Calendula officinalis flower extract, Eriobotrya Japonica leaf extract, Chondrus crispus (seaweed) extract, Propylene, Glycol, Citric acid, Phenoxyethanol, Methylchloroisothiazolinone, Methylisothiazolinone, Manly Fragrance, Blue 1.
12 month shelf life after opening.